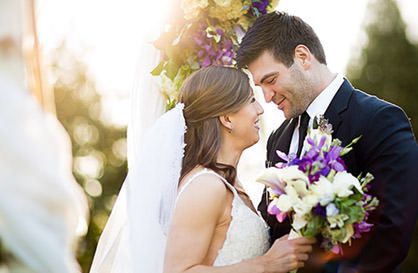 Weddings
Most of my couples having a single day wedding celebration invest between $2500 and $4000 with me. However I do offer custom packages for smaller, more intimate weddings as well as larger, more elaborate weddings. Please contact me and tell me what you're planning for your wedding and what you're looking for with the photography. I'll be happy to discuss your wedding and work up something that will be a good fit for you.
In addition to wedding coverage, I offer beautiful, hand made wedding albums, parents books, engagement sessions, and wedding reception photobooths.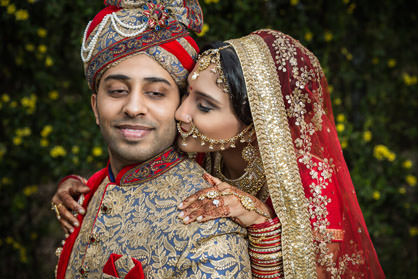 South Asian Weddings
I offer South Asian wedding photography coverage on a completely custom basis ranging from a single day event to a huge 5 day celebration. Because these weddings are all so different, I customize a set of packages for every couple based on exactly what they're planning.
I also offer premium, handmade wedding albums, parents books, and prints to suit your event and your style.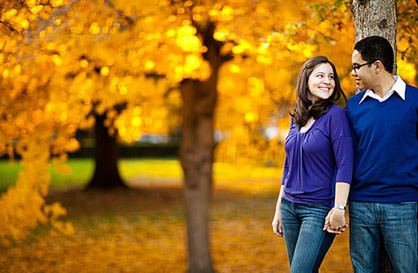 Engagement and Bridal Sessions
Engagement Sessions are fun, casual sessions that usually lasts about two hours in a location of your choice. Sessions are $400 and include everything you'll need to enjoy your pictures forever. Since these sessions are personal and unique to you, contact me for some great ideas of things I can offer you.
Bridal sessions are a pre-wedding portrait session of the bride in her wedding dress. This is a great opportunity to get an extended portrait session in the dress before the stress of the wedding day comes around.

Are you planning something different? In addition to larger traditional weddings, I also love more intimate weddings, elopements, and destination weddings.  Feel free to reach out to me and let me know what you're planning.
Philosophy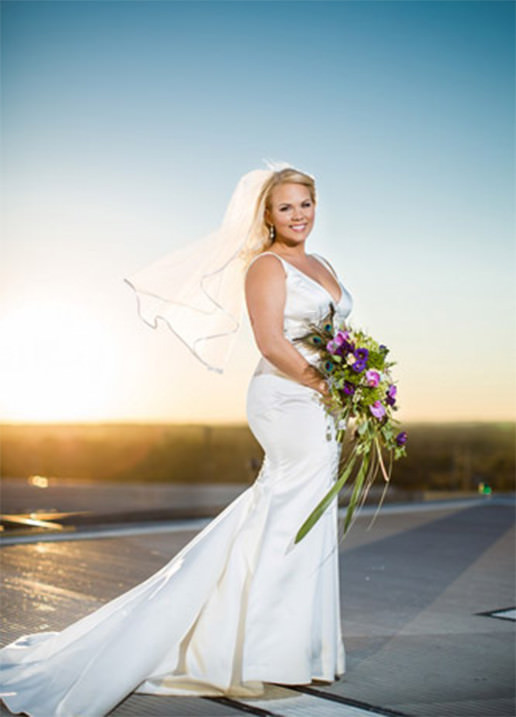 My goal for all of my couples is to create beautiful, natural, genuine images that they and their families are going to cherish for a lifetime. This is going to mean different things for different people, though. I work with each one of my couples to find out what they value most and how to create an image set which is uniquely theirs.
There are things which set me and many other photographers apart. Some of these may be obvious and some may not be, but they are still important.
–  I believe clean, natural color is one of the most important aspects to any image.
–  Moments are important. While portraiture is appealing to strangers; moments matter deeply to a couple and their loved ones.
–  I believe you shouldn't be embarrassed of your wedding pictures in 10 years.  For this reason I avoid cheesy images and editing.
–  I'm a full-time professional photographer who is completely dedicated to what I do.
–  I work with each of my couples to help them relax and make sure things run smoothly on their wedding day.
– Reliability and trust are extremely important when choosing a photographer.
Testimonials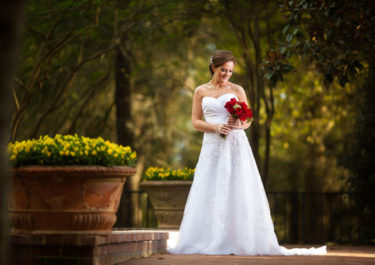 Jamie, THESE ARE AMAZING!
I can't believe you were able to capture all of these, they are incredible. I can't wait to show Kyle after the wedding! I love, love, love them. Thank you so much.
- Krystal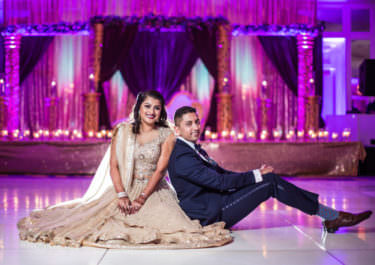 The quality of these photos are breathtaking. Literally the color and quality are beyond unbelievable. Thank you so much. Cannot wait to show my family!
- Trishna and Vimal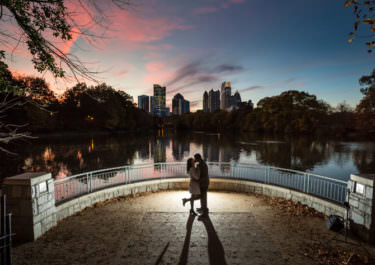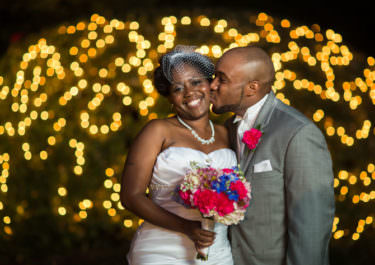 I was totally blown away!!  Lots of great moments and I cannot wait to share.
- Tina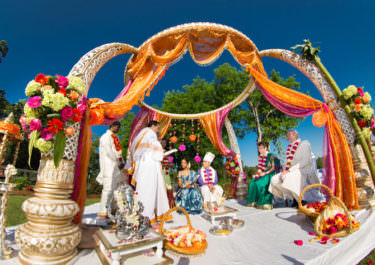 The pictures are amazing and capture every aspect of this special (and long) day.  Thank you so much for everything!
- Samuel and Preethi
Frequently Asked Questions
Where are you located?
I am based out of Atlanta, but welcome travel to pretty much anywhere.  I have photographed weddings on the east coast, west coast, and outside of the country.  I offer a convenient flat rate for travel to make things as easy as possible for my destination couples.
When should I secure my date?
For weddings, Saturdays in spring and fall usually book 6-12 months in advance.  For a portrait session or event with a flexible date, less notice is needed.  Securing your date sooner is best to ensure you get the vendors you love.
What does your fee include?
My fee for wedding coverage always includes a collection of high resolution fully edited digital images which can be delivered electronically or in the mail on a USB drive.  A signed print release granting personal print rights is also included.  In addition to wedding coverage, I also build custom packages for each couple I work with that often include luxury wedding albums, parents books, engagement sessions, and more.
What type of albums do you offer?
I sell only the finest handmade, custom designed, leather flushmount wedding albums.  I also have a slimmer book style album as well that makes a great parents book.  I have samples of both I show couples during consultations.
Who do you work with?
I always have an assistant with me at weddings.  This assistant helps me with the "busy work" and allows me to stay focused on what I need to be doing – which is taking pictures.  I also offer packages which include a second or third professional photographer in addition to the assistant.
What sort of experience do you have?
In the past 12 years I've photographed over 330 weddings.  I have experience with traditional American, Jewish, Sikh, Hindu, and Muslim weddings.  Before that I was trained extensively in photojournalism while working at the Georgia Tech newspaper.
Do you photograph anything besides weddings?
Yes!  In addition to weddings, I also offer engagement, bridal, and portrait sessions.  You can check out some of my family portraits over at Jamie Howell Studio.
What happens if something goes wrong?
All of the important pieces of my camera setup have at least one backup – including cameras, lenses, and flashes.  I am also fully licensed, insured.  In my entire career I have never missed an event or session, but I have numerous reliable backup photographers should something ever happen and there was a problem with me showing up in time.
I really like what I see. What do I do now?
Contact me and let's talk.  I'd love to learn more about you and what you have planned for your wedding.  I'm available to talk through email, telephone, or to meet in person most any time.