The photographer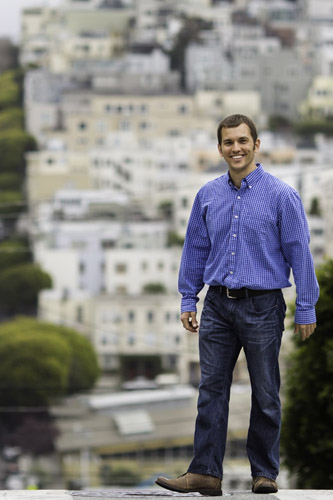 The past 10 years for me have been a bit of a paradox.  In 2001 I graduated high school and went to Georgia Tech for college.  There I received my bachelors in Mechanical Engineering in 2007.  Today I am a professional wedding and portrait photographer.  I'm more than capable of integrating, solving physics problems, and designing complex machinery, but I find that I'm more comfortable behind the camera.
My photography got started in college in the fall of 2003.  I worked for the Georgia Tech newspaper photographing news and sporting events.  It was here I really developed my technical and creative skills behind the camera.  In 2005 I took the job of head photo editor there at the newspaper.  Around the same time I also photographed my first wedding.  Some 7 years later I have photographed nearly 200 weddings and have had extensive experience with many different cultural weddings in the process.
If the past 10 years have taught me anything it's that success doesn't come from education; it comes from passion and drive.  That's what I hope to bring to my photography and if I've done anything right, it shows.
So, thank you for coming to my website and taking the time to get to know me.  Please take a look around and don't hesitate to contact me.