Matt and Leigh | Rooftop proposal at Ventanas Atlanta
September 15, 2016
Matt came to me last month about proposing to his girlfriend Leigh.  He wasn't sure exactly where he wanted to do it, only that he knew he wanted a rooftop proposal.  He had several places he was looking into, but all of them fell through.  I made a suggestion to give Ventanas a call and that it was by far the best rooftop view I knew of in Atlanta that you could gain access to.  After a few phone calls and a couple weeks of planning, we were all ready to go.
The next trick was getting Leigh up to the top of the helipad without her suspecting anything was amiss.  We eventually settled on the cover story that I was doing a promotional photo shoot for Ventanas and that I needed a couple to come pose for me.  Keep in mind, this happened on a Tuesday so the plan seemed pretty sound.  We arrived at Ventanas and I took a few "fake" promotional photos before finally heading up to the roof with Matt and Leigh for the main event.
After figuring out the best angle and getting my lighting setup just right, Matt dropped down to a knee and popped the question.  The rest was  history.  Tears flowed and I got what are easily the most amazing proposal images I've ever captured.
Here are a few of my favorites.  Enjoy!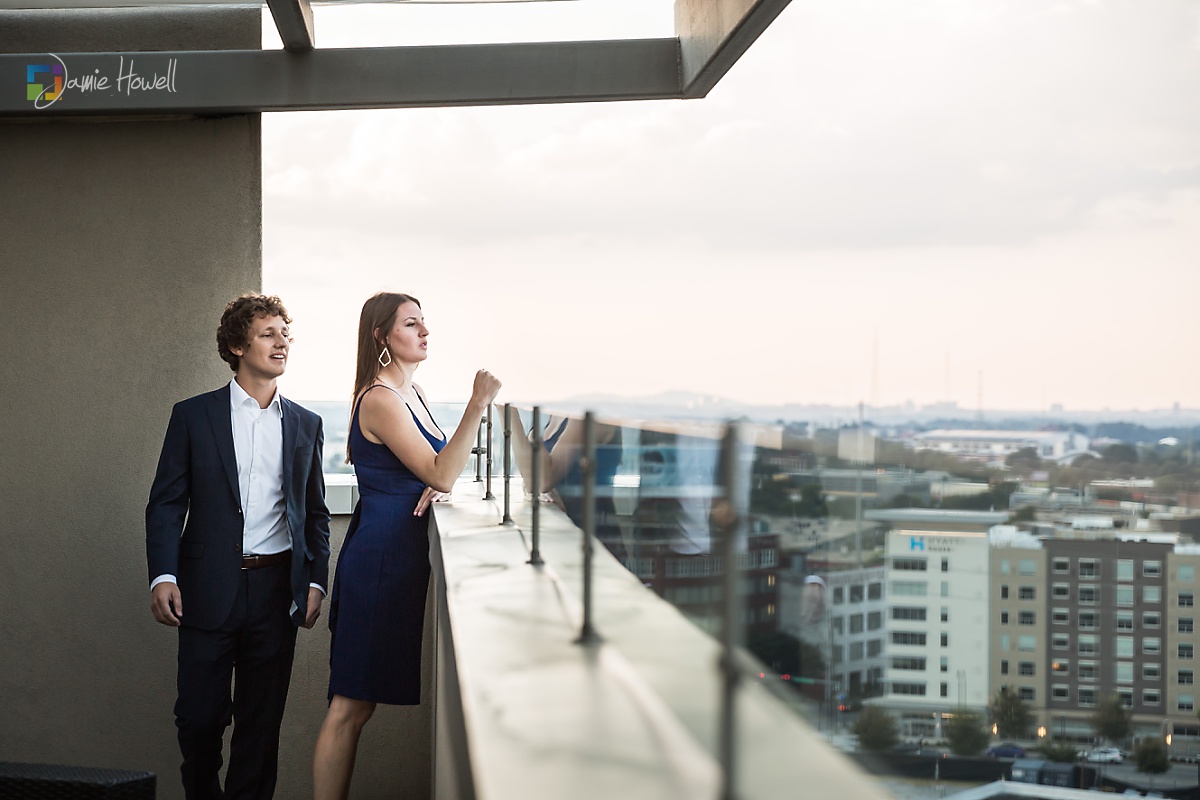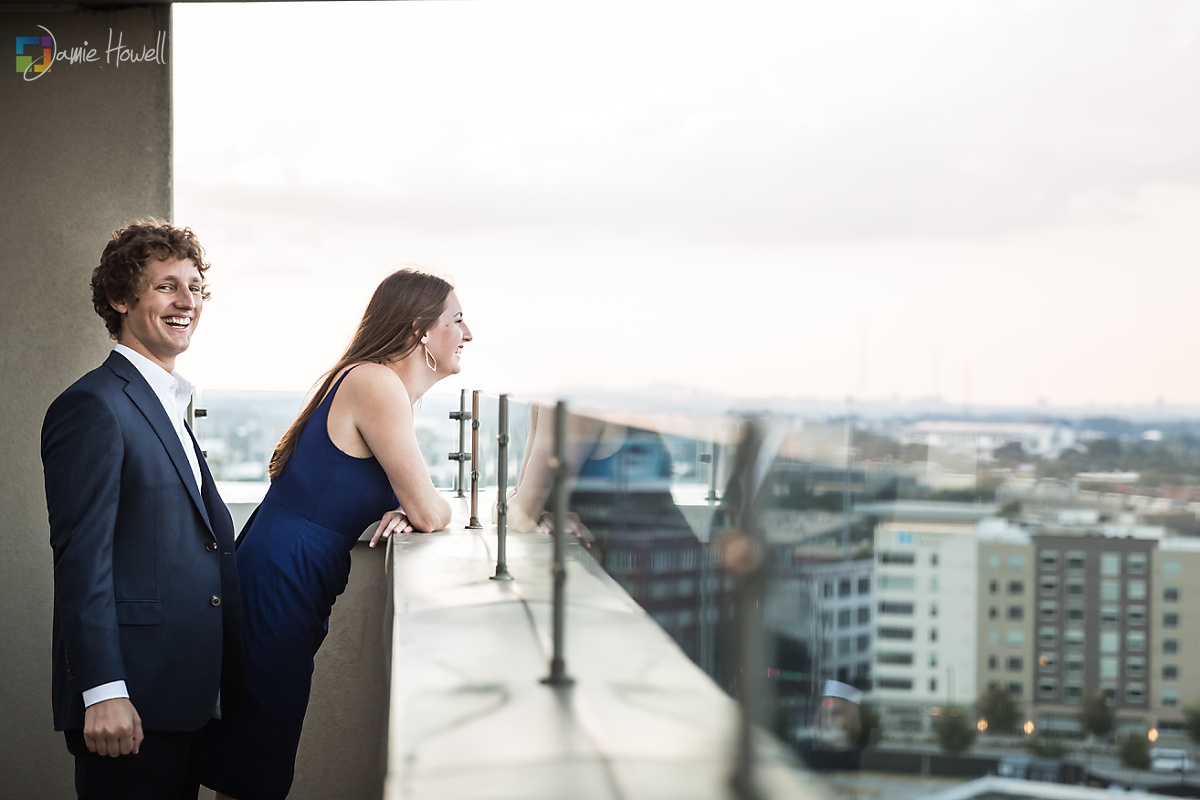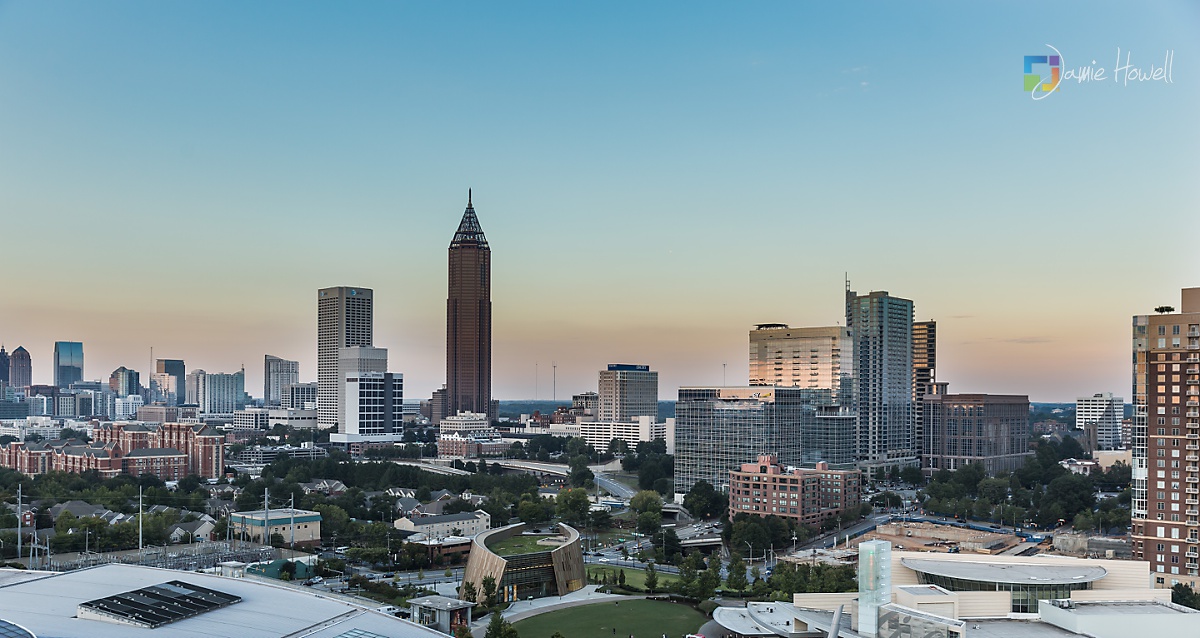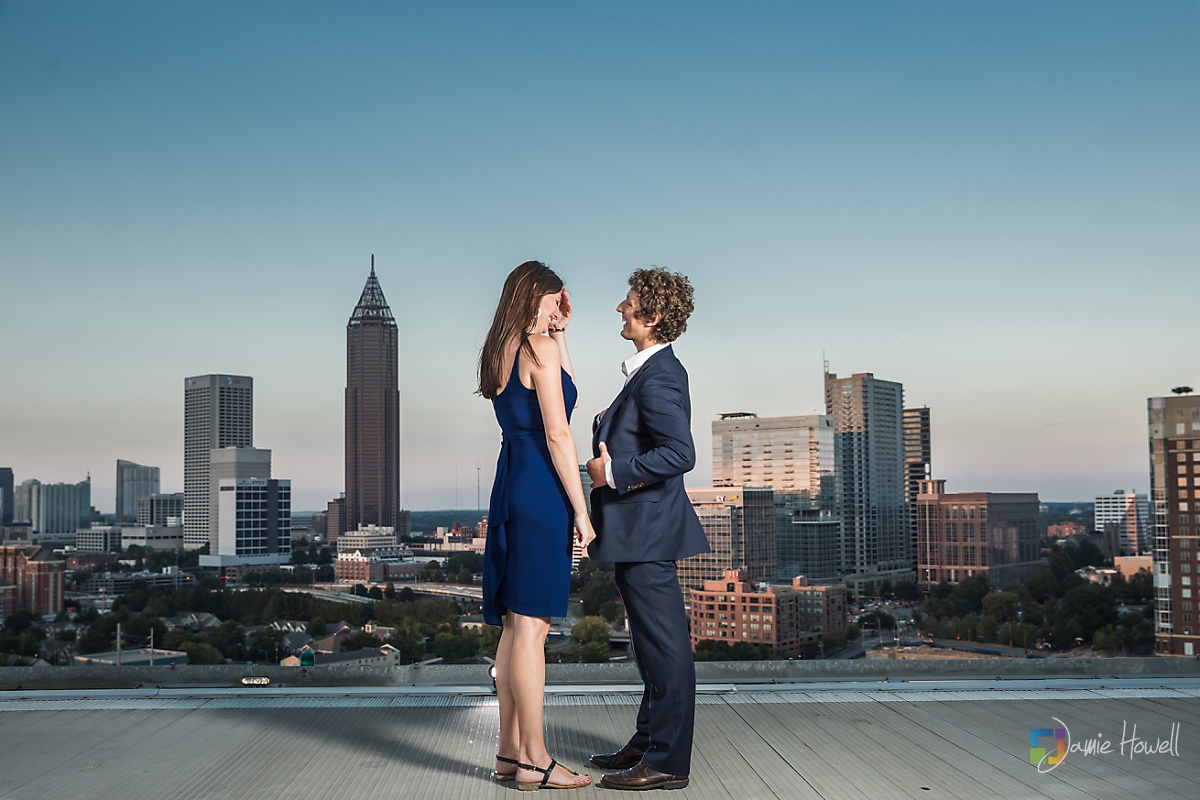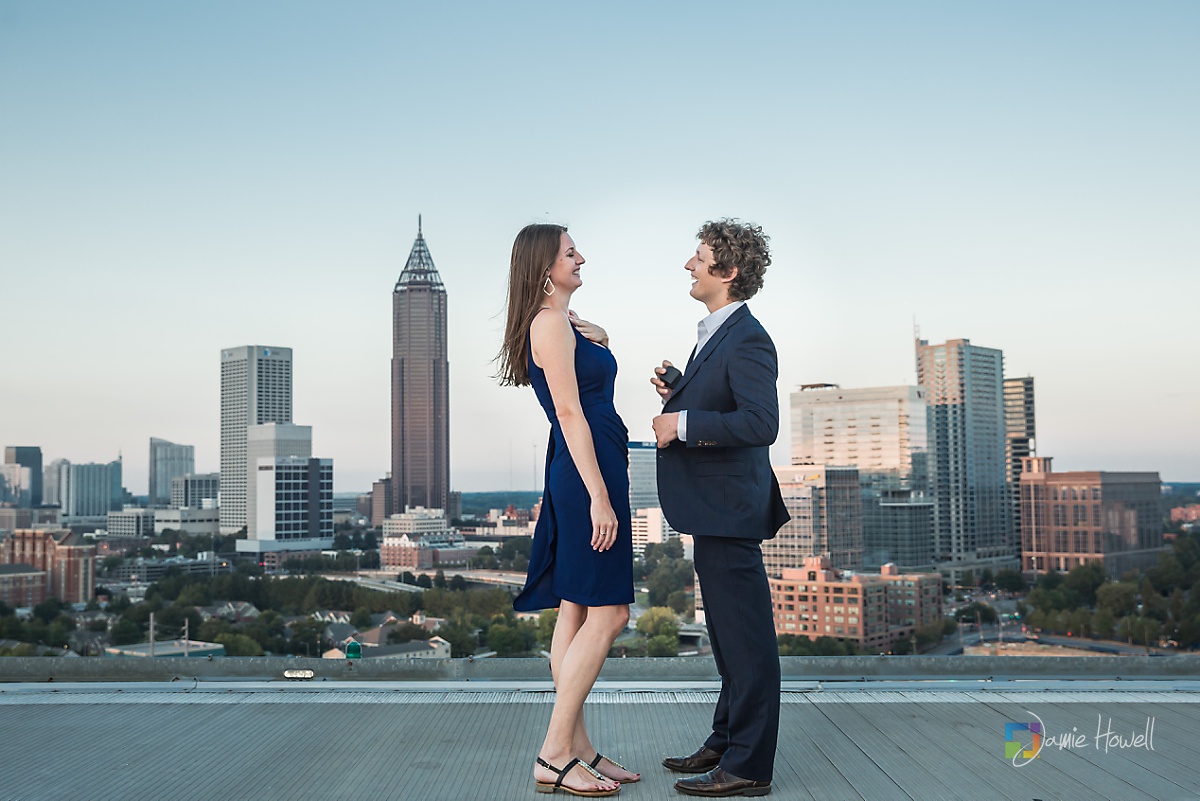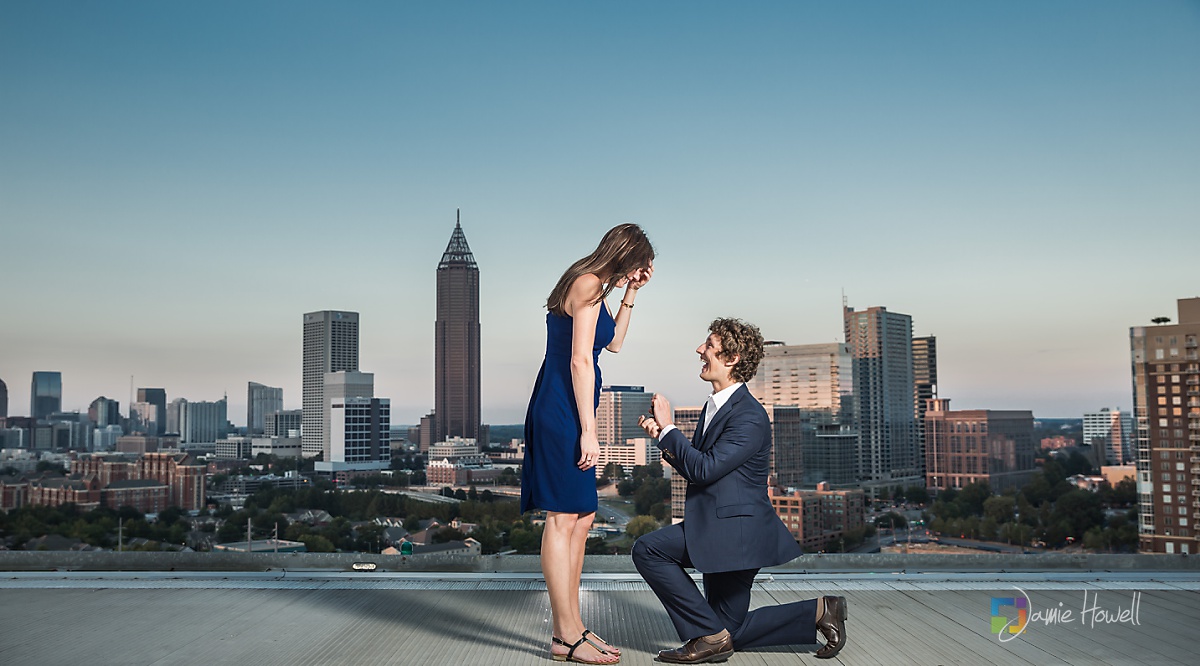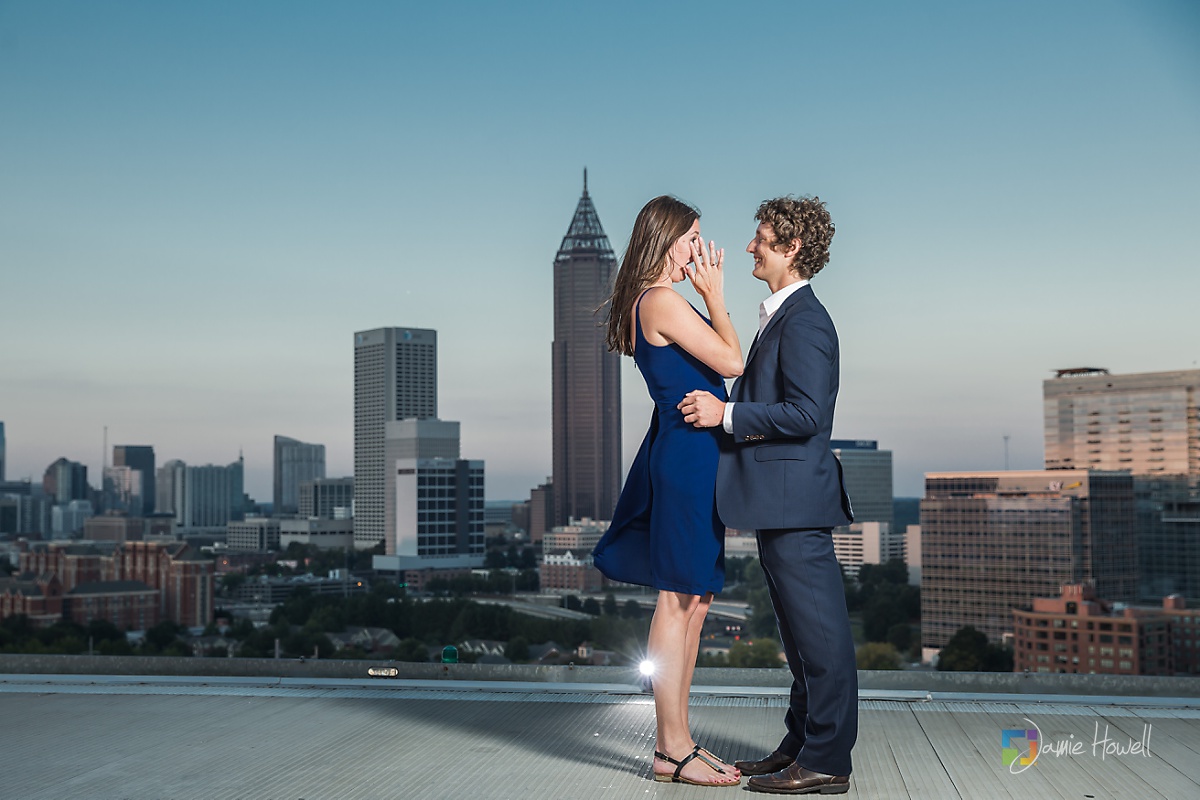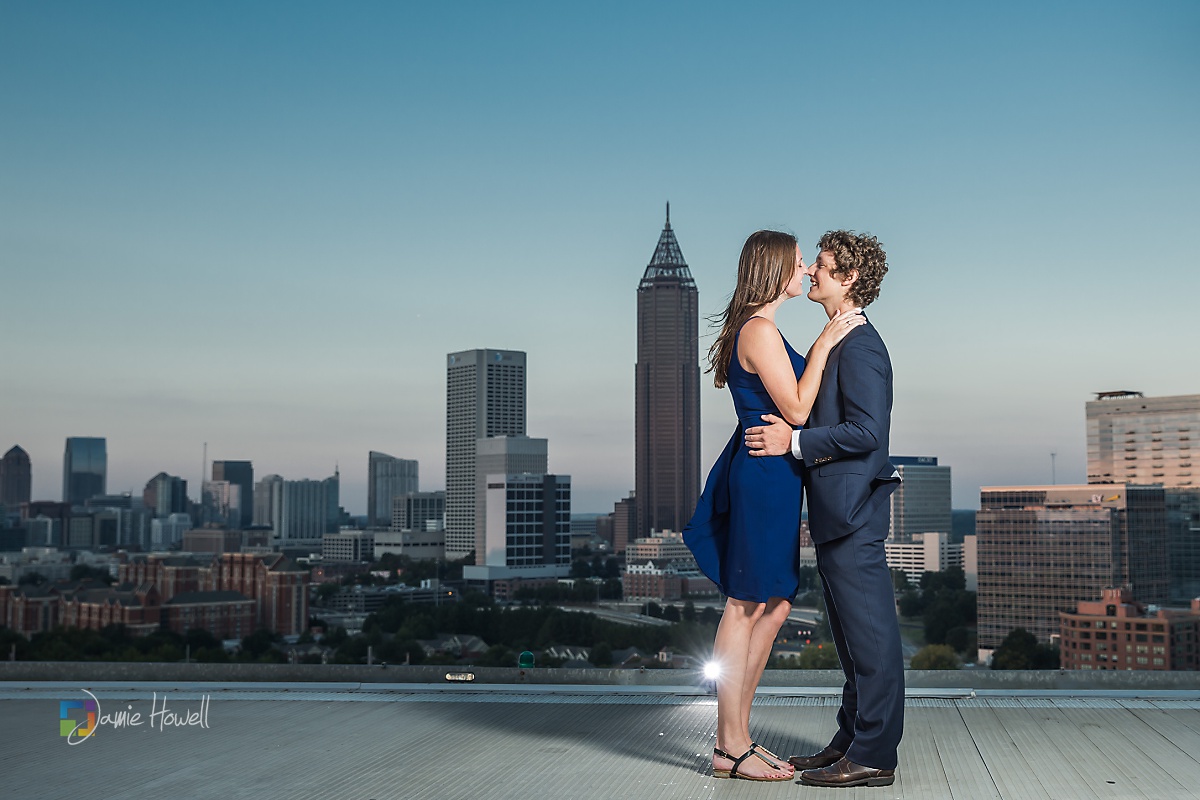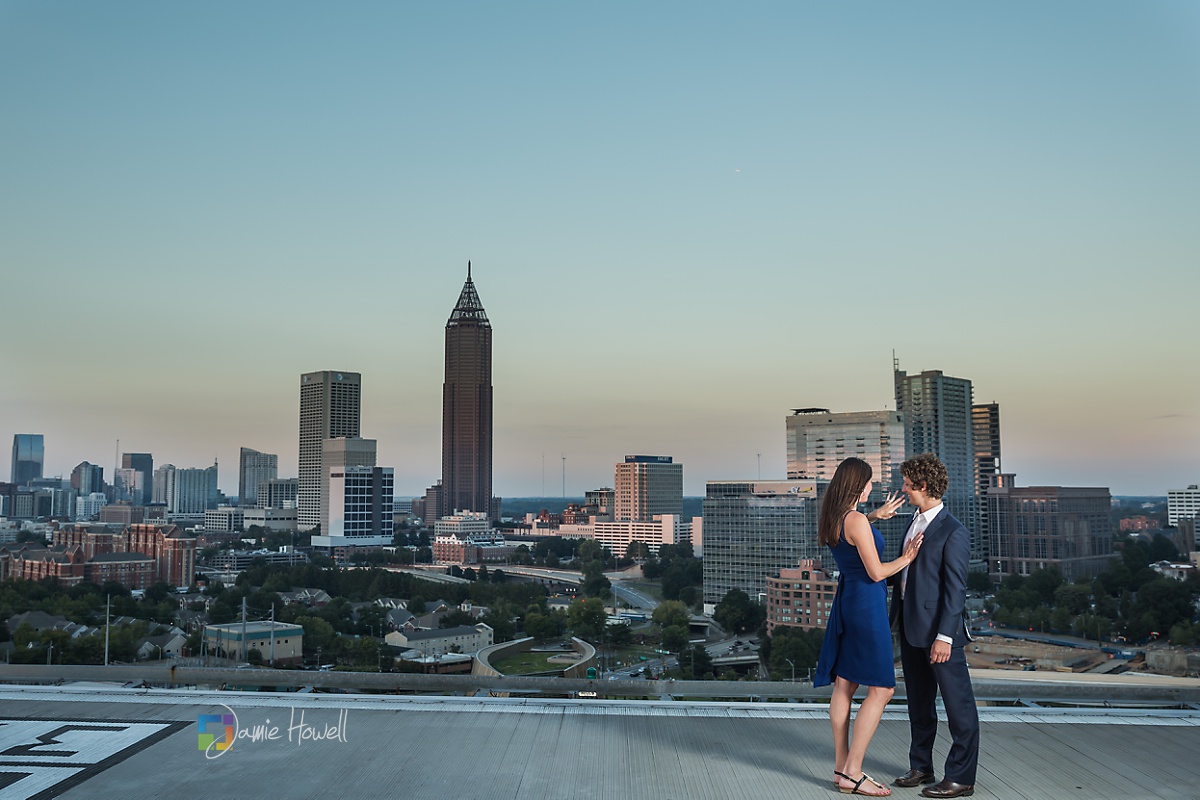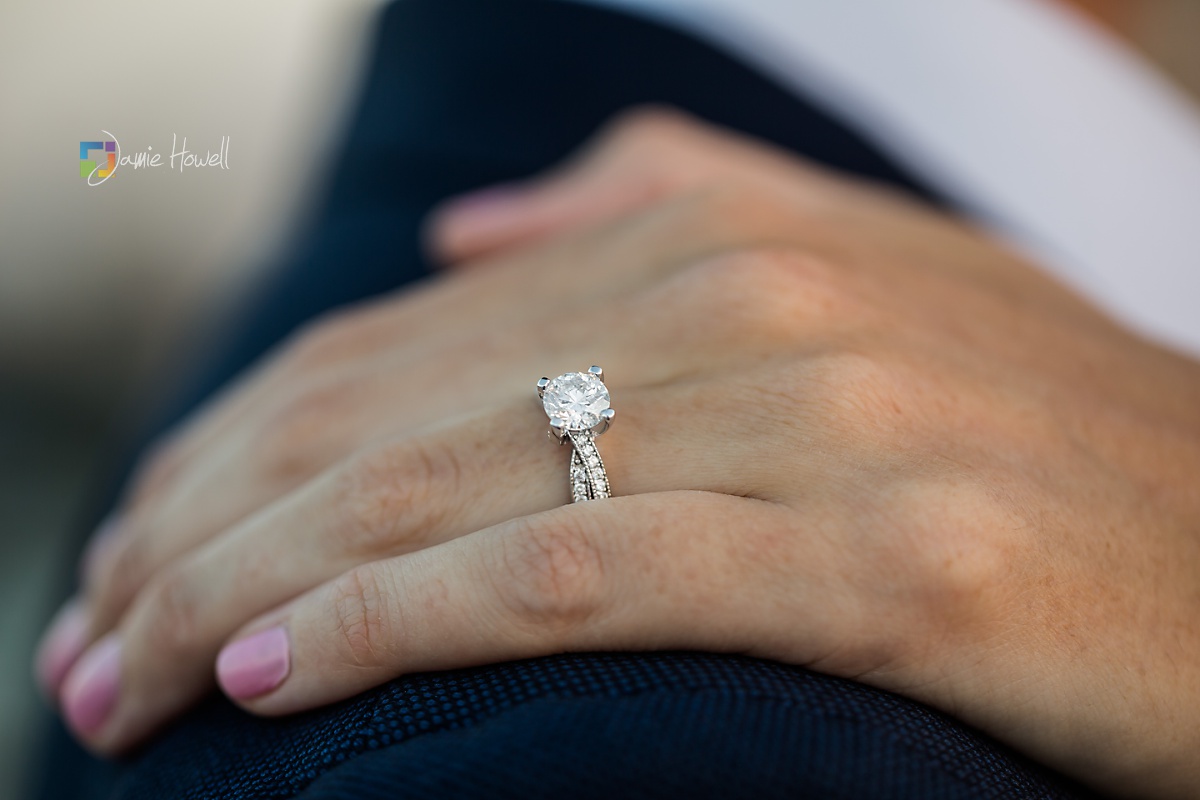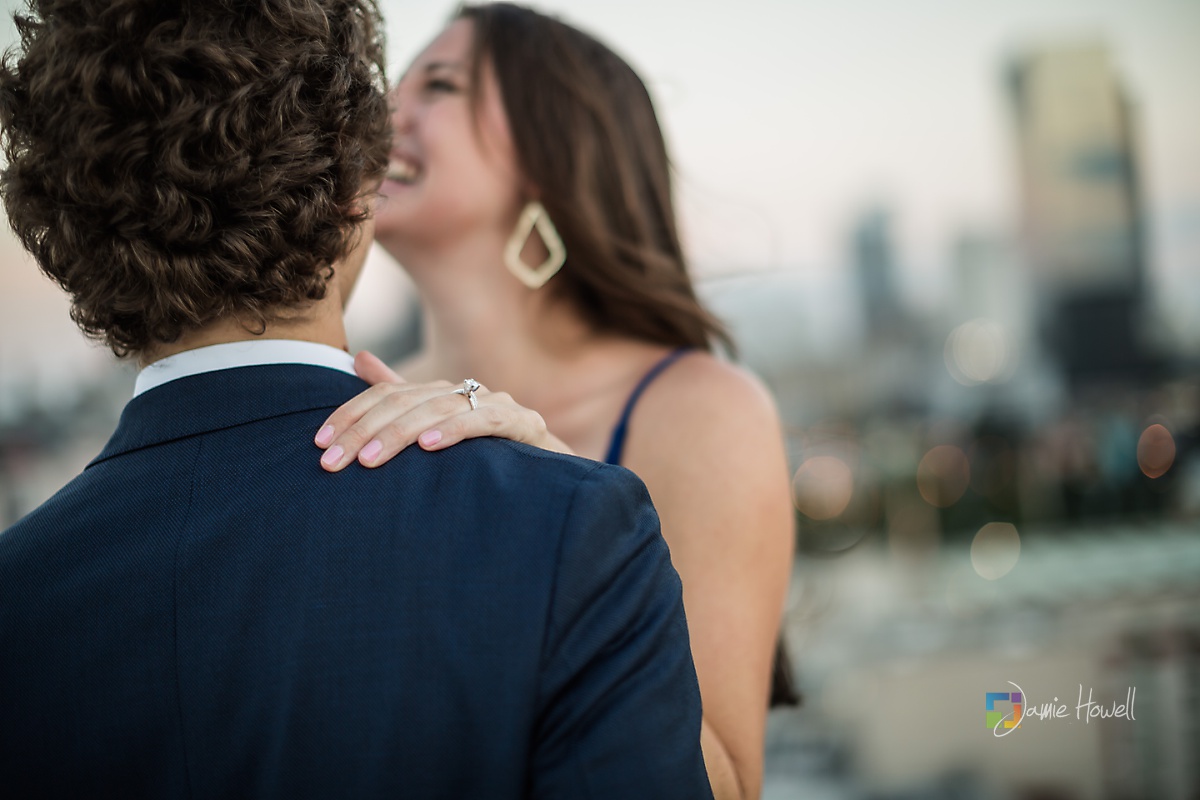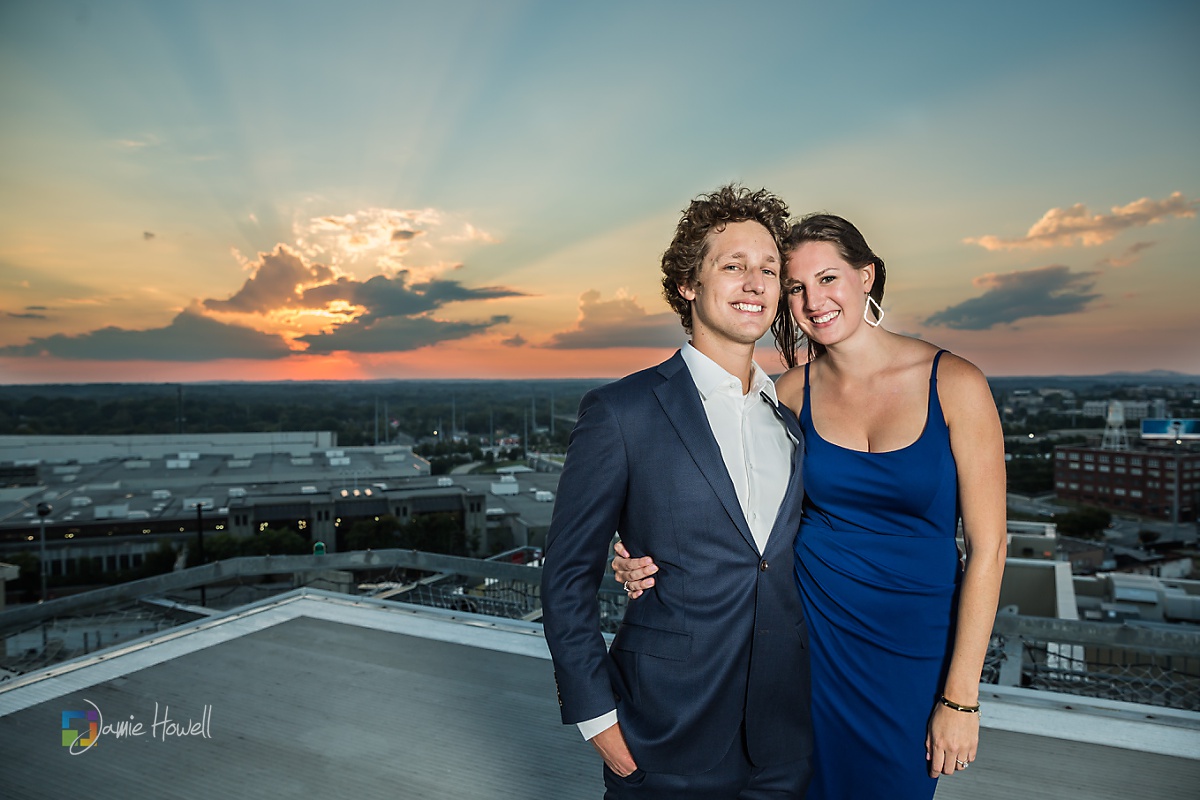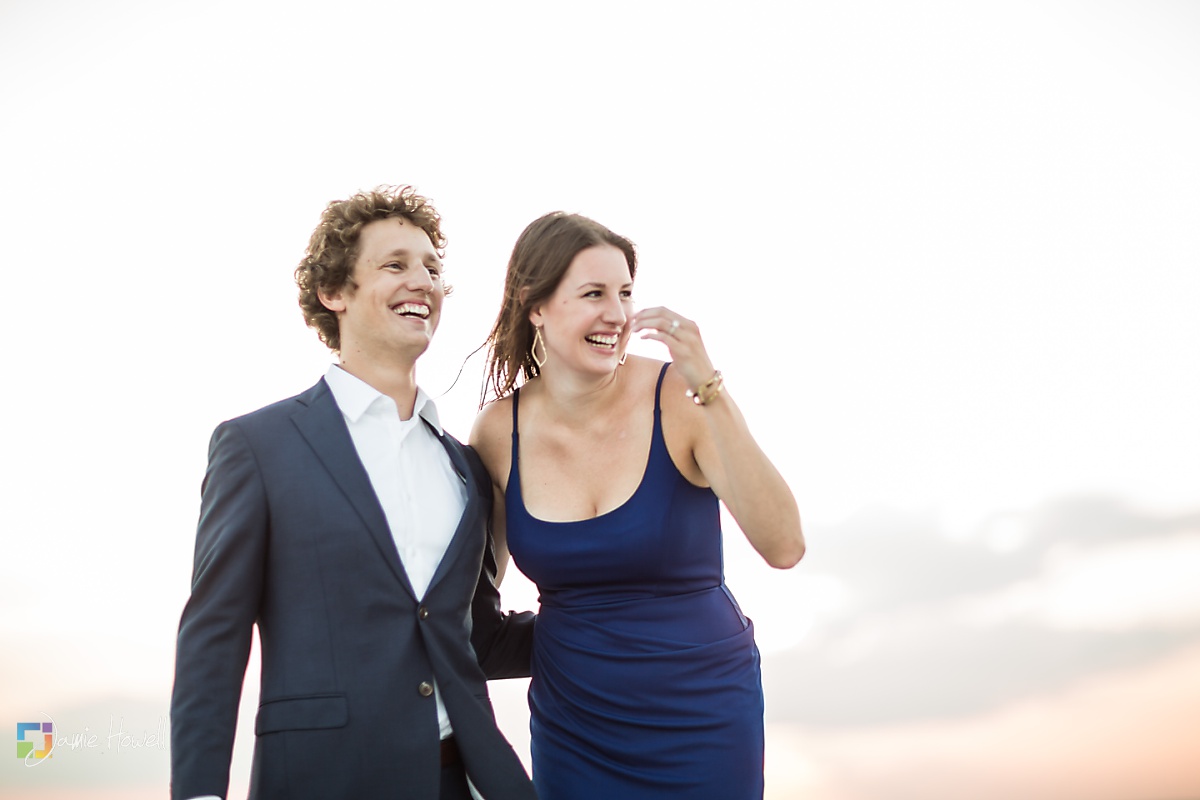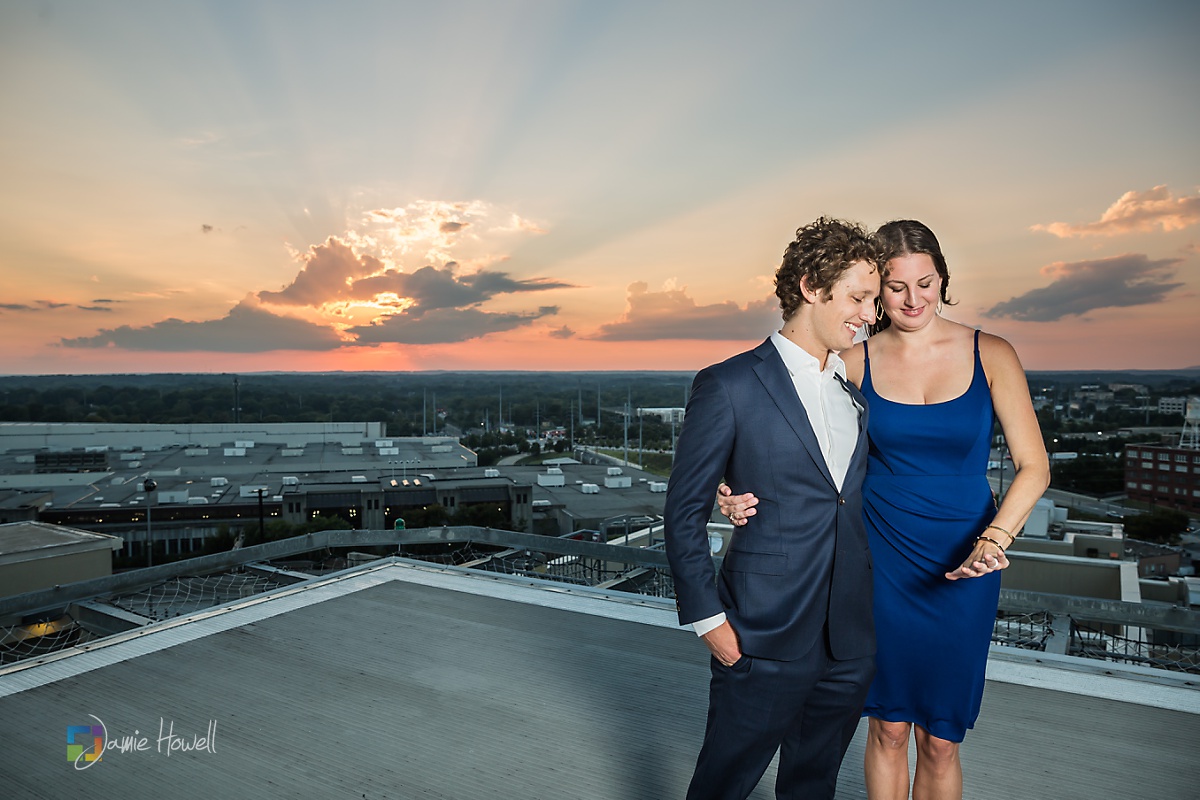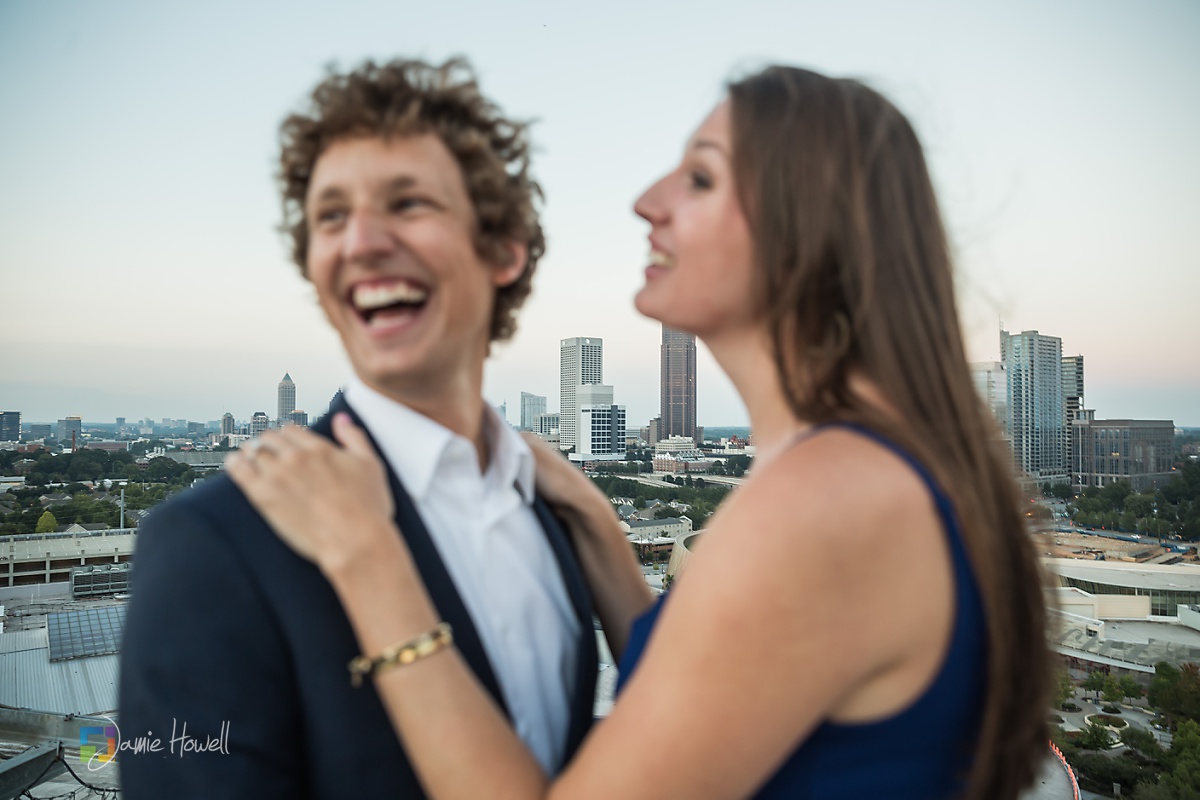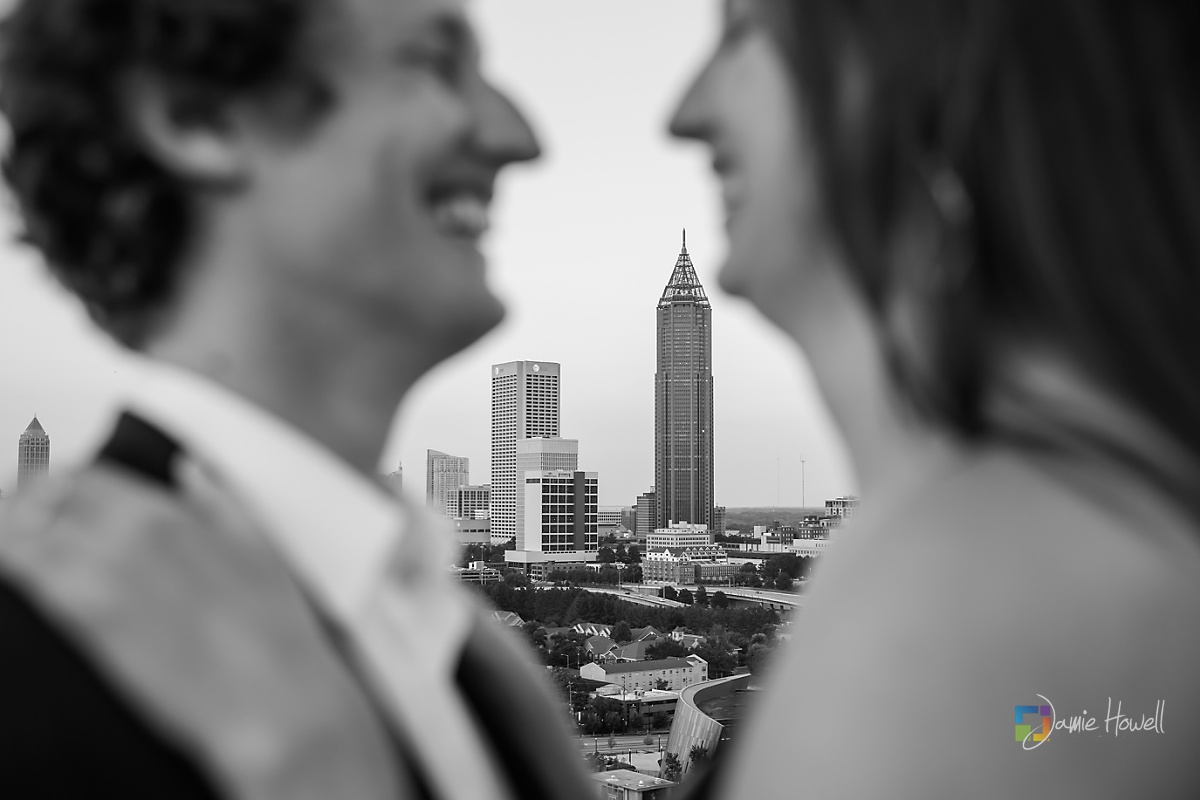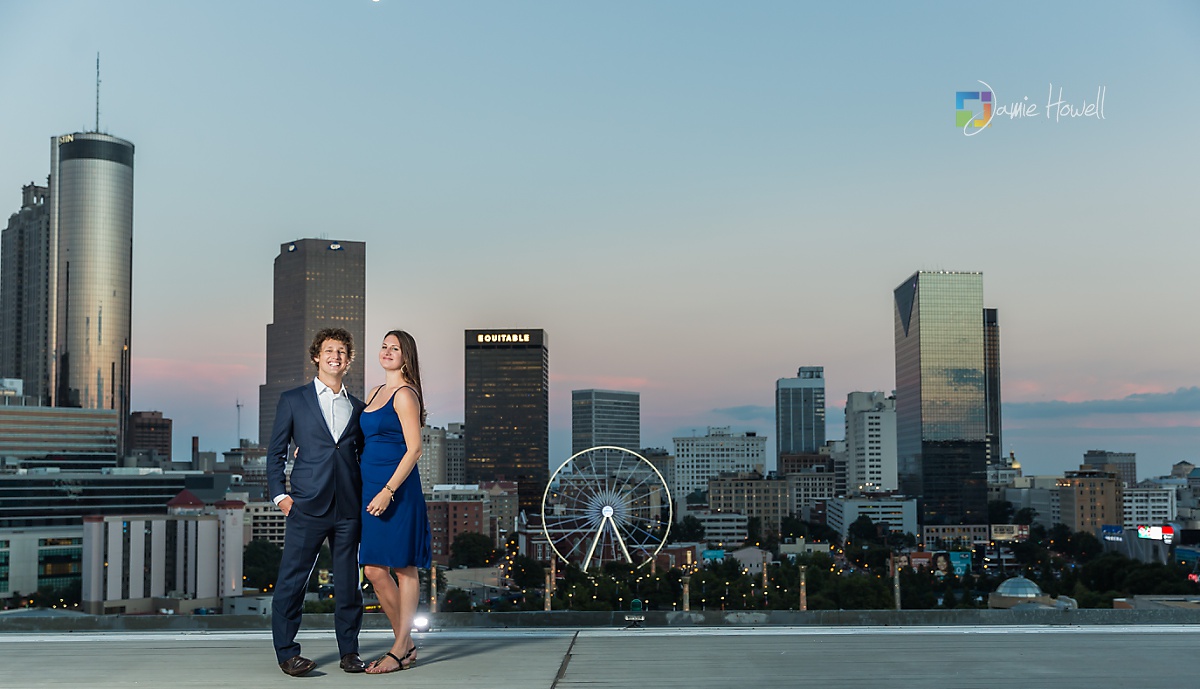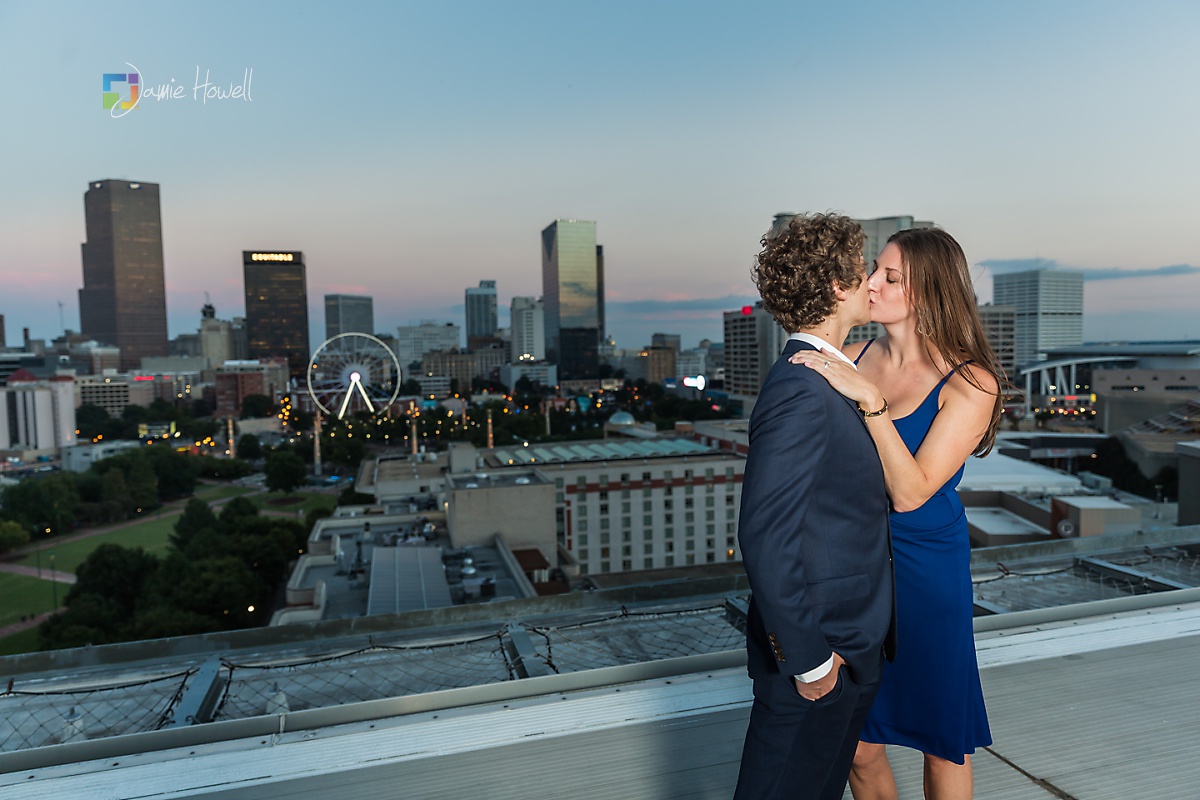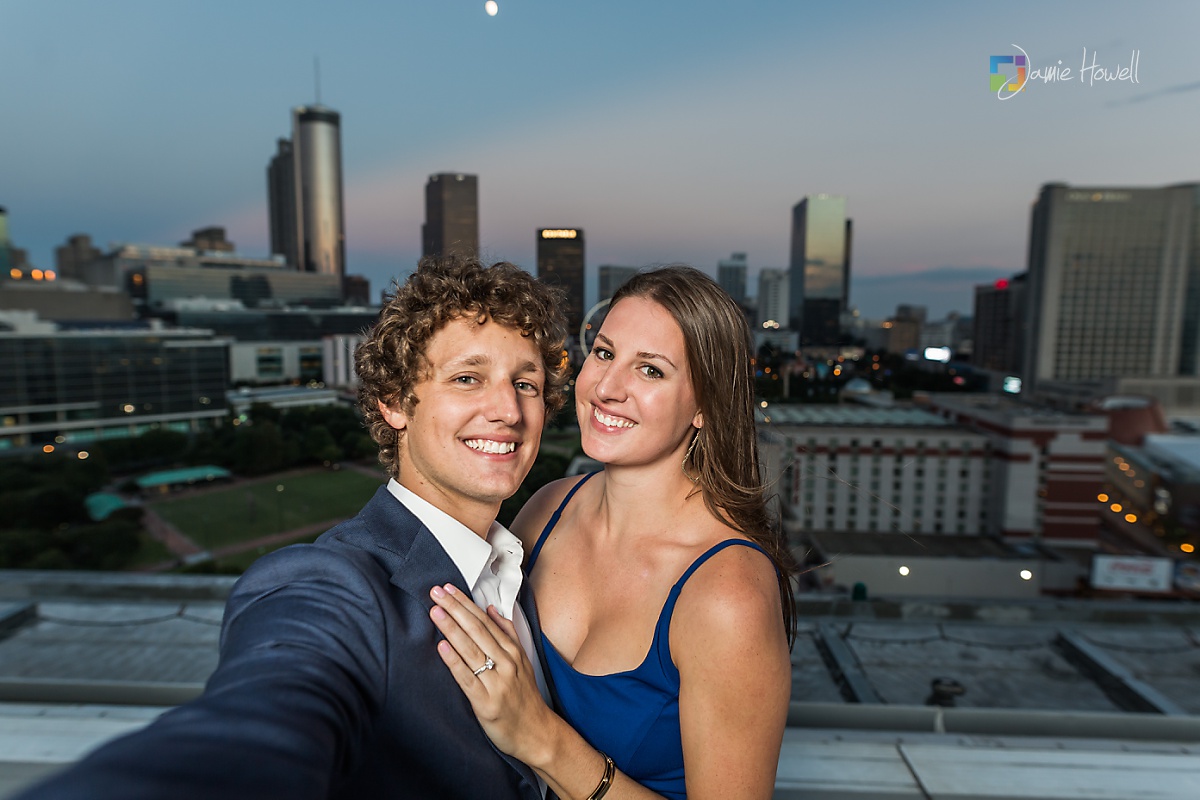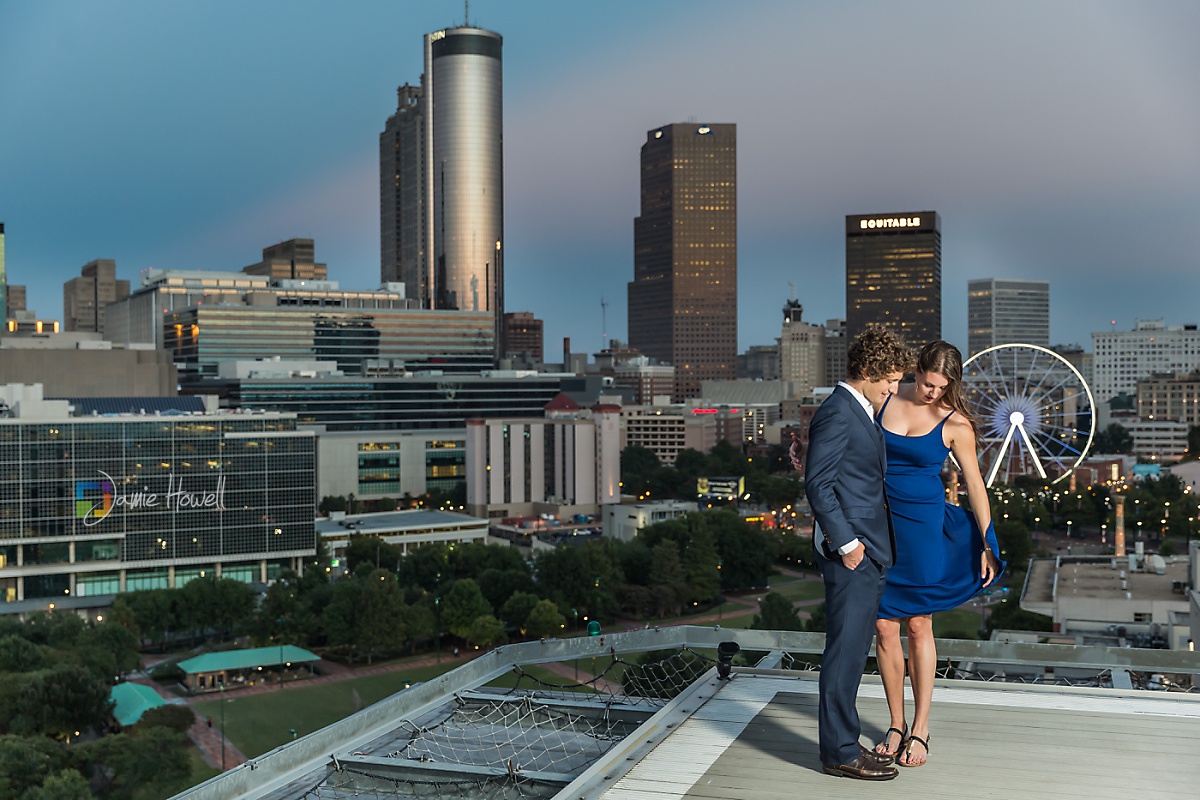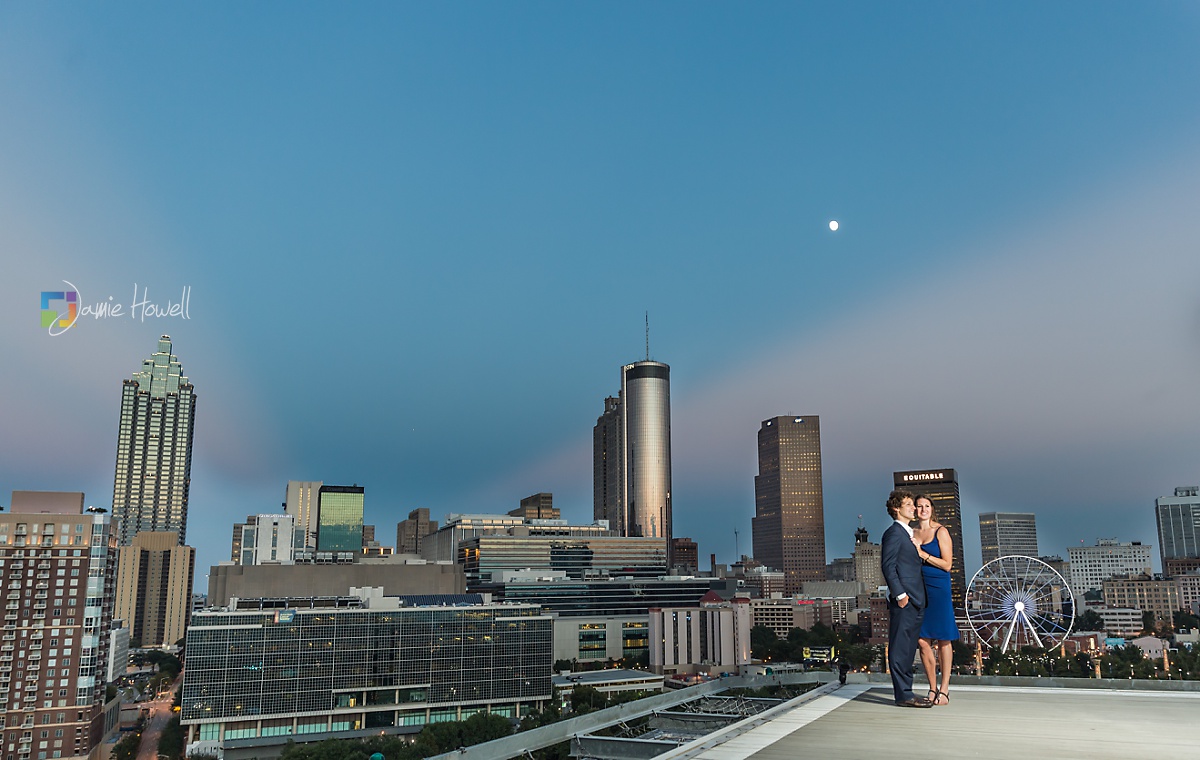 V